Choose LushGreen Turf for Your Turf Laying

and Lawn Laying Services in Sydney

Our landscapers have a combined experience of over 25 years and all the tools necessary to look after your garden. Therefore, whether you are after the maintenance for your garden or long to venture into a dream transformation, you can be sure our tradesmen are able to get the job done. We'll discuss all the options possible for your budget, location, and soil conditions. Pairing your preferences in aesthetics and function with the guidance of our professional landscaping advice. And once you are happy with a design and plan of action, we will give you a quote. You can always bank on the dedication of our team with the high attention and strong work ethic they bring to every job. Our expertise in analysing the terrain needs of every site lets our professionals identify and overcome any challenges your site presents. With answers to sloping terrain, difficult ground conditions, strong or lacking sunlight, and even limited space. We take absolute pride in the work we do – across the quality of our service, well-trusted project management and workmanship, to the outstanding results that we deliver.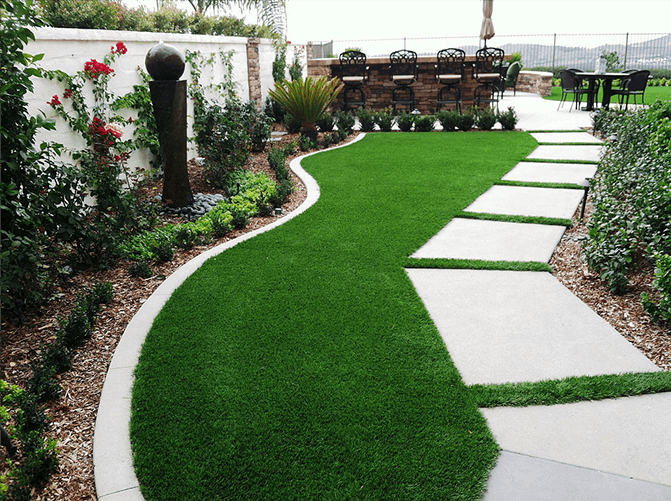 There is an ever-growing demand for turf installation in residential areas across Sydney. That is why Lushgreen Turf supplies top-quality turf at wholesale rates and our highly trained team of experts can also installs them innumerous residential properties in your area. Our landscapers remove the rocks and other debris to prepare the ground for laying the new turf. As soon as the turf gets delivered to your site, our team of experienced landscapers will then lay and install the turf. So, make us your first point of contact for turf installation, our team are available to provide the perfect solution for your next project whether it be backyard, pool surrounds, sidewalks and even driveways we can do it all!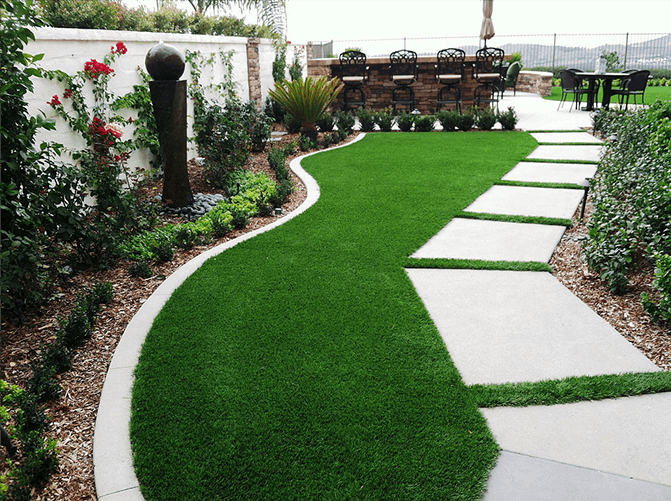 Is the existing lawn area around your commercial spaces deteriorating? Then call Lushgreen Turf as we supply synthetic grass of the highest quality at wholesale rates in Sydney. Our landscapers can install turf around your childcare centres, sporting fields, retail stores, corporate buildings and much more. We have more than 25 years of experience in this industry, so you can rely on us to deliver flawless turf installation at your site. You can talk to our experts and discuss the project details with them, they will help you get the best solution. Enquire about commercial turf installation today!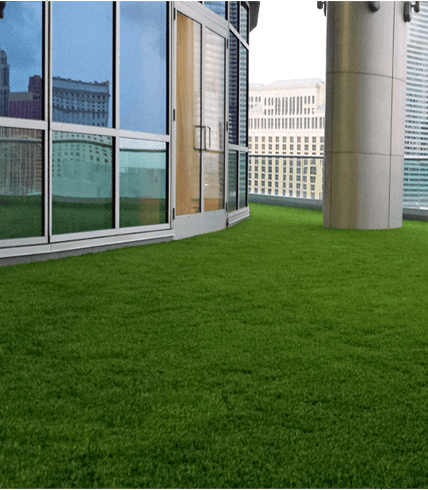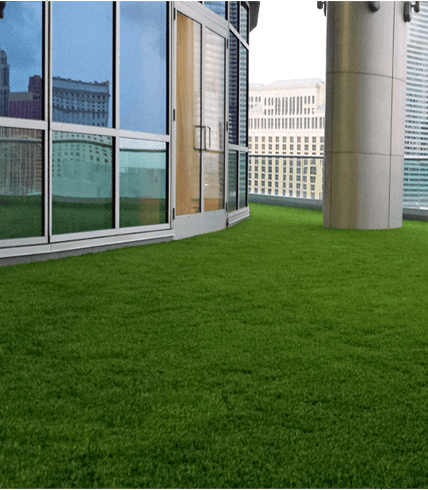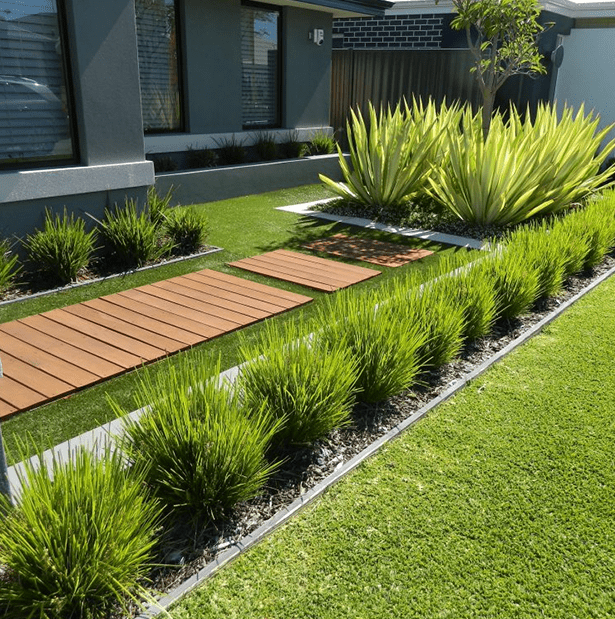 Top-Notch Turf Laying:
Lush Lawn Laying Services in Sydney
Top-Notch Turf Laying:

Lush Lawn Laying Services in Sydney
Sydney residents tend to be connoisseurs of aesthetics especially when it comes to the lawns of their residential or commercial property. Maybe your lawn isn't looking so great anymore, maybe it's dead in patches or the grass isn't growing evenly making your home front look unappealing. Obviously, this isn't an ideal look for any lawn especially if you want to feast your eyes upon lush green, grassy flora. Whatever the case may be, your lawn should beautify and enhance the aesthetics around your place, such that it is not only pleasing to your eyes but also makes you want to spend more time with fresh grass under your feet. If your lawn is not looking the way you want, turf laying or lawn laying solutions can be one of the best options to completely transform it and have it thriving with lush, beautifully thriving grass. If you need more elaboration on what entails the idea of lawn laying or turf laying, then let us elucidate. We as turf laying or lawn laying service providers primarily use pre-grown grass seeds which are then extracted from the ground with the grassroots attached to a layer of topsoil. Our turf laying services work as a great solution and can prove to be a great transformation strategy for your lawns. There are various reasons why you must choose a professional service like ours, but the primary reason is that we always put our customers first. Customer satisfaction is our aim while performing our turf laying or lawn laying services. Choosing professionals and experienced workers like LushGreen Turf for your landscaping and lawn laying needs in Sydney would ensure that you get your money's worth.

At LushGreen Turfs, we have a broad range of services available encompassing turf laying and lawn laying for both commercial and residential properties. We have served customers hiring us for landscaping needs as well in and around Sydney, successfully completing over 600 jobs. This has considerably added to our experience in this business. Let us elaborate on some of the services we provide so you can understand our company better to hire us for all your lawn and turf laying needs in Sydney.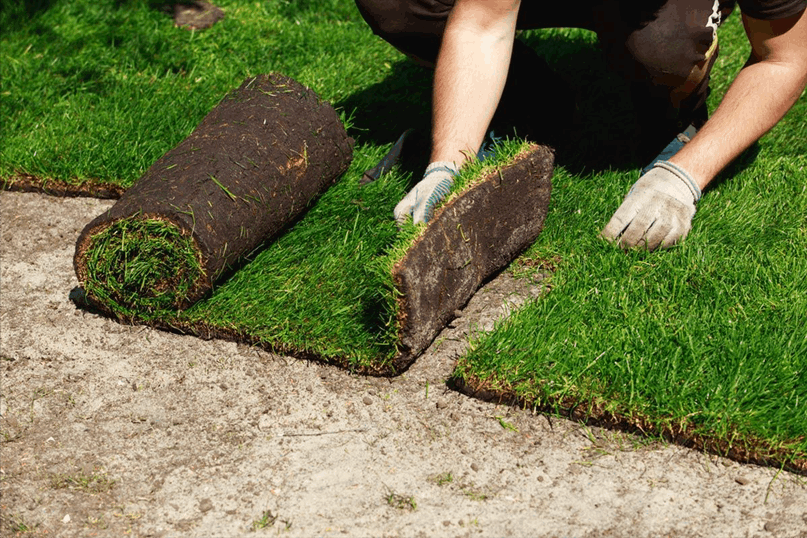 John Doe
Earlier, we were a bit hesitant to install new turf on our lawn. But after talking to Lushgreen Turf and going through their service catalogue, we made the decision to hire their services anyway. And boy, oh boy, we were delighted with their services!
John Doe
John Doe
Thanks to Lushgreen Turf, I got the perfect lawn in my backyard. Their services were top-notch, and they were super quick during the installation. I would recommend hiring their landscapers if you are looking to replace your old lawn grass as well!
John Doe
John Doe
We recently moved into this new house around the block and the first thing that we noticed that the lawn was in poor condition. So, we decided to call Lushgreen Turf as one of our neighbours recommended them to us. And to tell you the truth, they did an excellent job with our lawn
John Doe
John Doe
Josh and I were looking to make some changes to the outdoor settings of our small company office in Sydney. That is when we called Lushgreen Turf to supply synthetic grass to our site. They not only supplied top-quality turf material to our office location but installed the turf with utmost care as well. And the best thing was, we got the turf for wholesale prices.
John Doe
John Doe
Lushgreen Turf gave me the most fantastic experience of turf supply and installation I can possibly imagine. They quickly delivered the turf to our house, and soon after that, their landscapers laid the synthetic grass uniformly across our backyard. Their services are simply fantastic!
John Doe